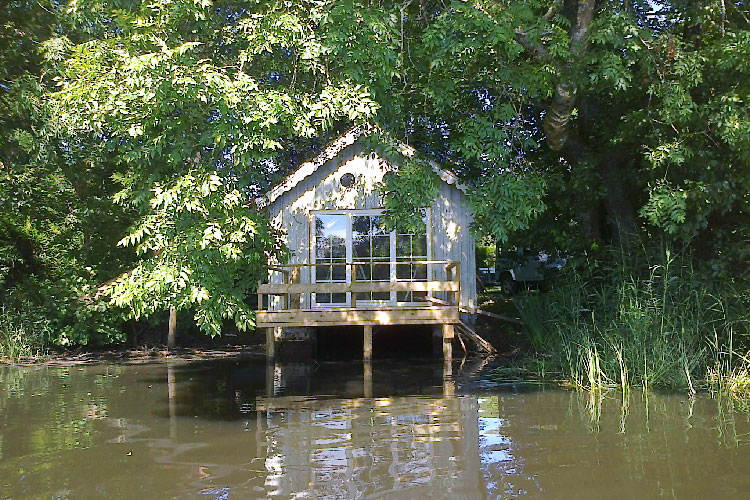 Just along from the main villa is the estate's delightful former Boat House which has been totally transformed into a luxurious cottage for two … tucked away from everything other than the beauty of the lake and surrounding woods. A perfect getaway location for couples looking for a romantic, peaceful break.
Its rustic décor captures its heritage as a boat house, but needless to say it has everything you need for a tranquil, comfortable stay including a fully equipped kitchenette (fridge, microwave, cooking hobs, toaster, coffee machine) and breakfast nook, secluded deck overlooking the lake, shower room, WC, and large double bed.
If you like, you can order all your essential supplies to be ready for you when you arrive … milk, sugar, butter, jam/conserves, coffee, tea and more. And when you book The Boat House you'll be pleased to know that all bed linen and towels are included in the price.
In all, The Boat House's equipment includes:
• Heating
• Shower
• Free toiletries
• WC
• Kitchenette
• Fridge
• Kitchen utensils
• Cooking hobs
• Toaster
• Coffee maker